By
on August 1, 2012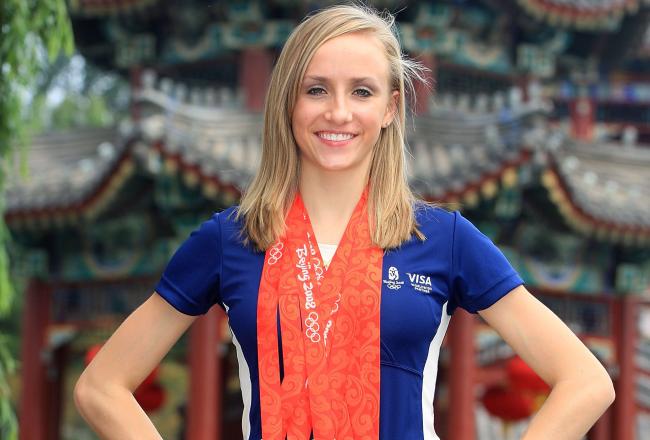 Team USA's 2012
Olympics
women's gymnastics squad is superior to Nastia Liukin's crew in every way.
Back in 2008, Liukin, Shawn Johnson and company racked up the medals for the U.S. They won silver as a team, and Liukin won four individual medals including all-around gold. While her success in Beijing was impressive, Gabby Douglas will leave London with a more-impressive resume.
On Tuesday, the Americans won gold in the all-around team competition for the first time since 1996.
Mark Emmert
of DemoinesRegister.com reported that coach John Geddert raved about the girls and made a bold claim after their victory, saying:
This is the best team of all time. You can quote me on that. Others might disagree. The '96 team might disagree with me. But difficulty-wise, consistency-wise, definitely USA's finest.
After Team USA trounced Russia by over five points in the finals, it's difficult to argue with him. While the whole crew— including Jordyn Wieber, Aly Raisman, McKayla Maroney and Kyla Ross—contributed to the triumph, it was Douglas who led the way. She was the only team member to participate in all four events and was phenomenal in every single one of them.
After finishing third in the individual all-around qualifiers, Douglas placed second in the vault, sixth on the uneven bars, fourth on the beam and third on the floor in the team competition. Following such a complete display of domination, she has to be considered the favorite to win individual all-around gold.
Douglas outperformed Russian phenom Viktoria Komova in every event except the uneven bars. And the fact that the uneven bars were Douglas' worst event of the day should be an encouragement.
Why?
Because that's her specialty.
She won gold on the uneven bars in the 2012 Pacific Rim Championships, and it just happens to be the contest in which she earned her nickname "The Flying Squirrel."
Douglas will be a favorite to win gold in the all-around and on the uneven bars. She'll also be in contention to medal on the vault, beam and floor.
Liukin won silver on the uneven bars and balance beam as well as bronze on the floor in Beijing. Douglas has plenty of work to do, but considering that she keeps saving her best work for the biggest stages, expect nothing less than her hot streak to continue.
By the time the Summer Olympics conclude, she'll need help carrying all her medals.