Gustav Klimt 'The Kiss' Google Logo Honors Artist's 150th Birthday (PHOTO)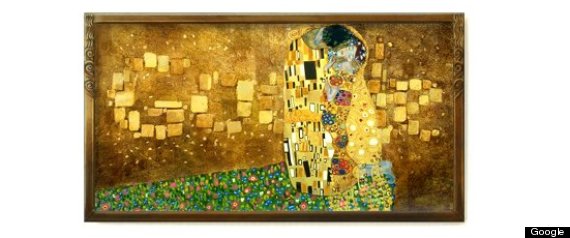 Born on July 14, 1862, Gustav worked with gold leaf in some of his most well-known pieces, such as "The Kiss" and the "Portrait of Adele Bloch-Bauer I." Today would mark the artist's 150th birthday.
Google regularly honors some of the world's greatest minds with "doodles" displayed on the search engine's page.